Trumpet Flair Bowl in Blue Lichen Microcrystalline 8.5"dia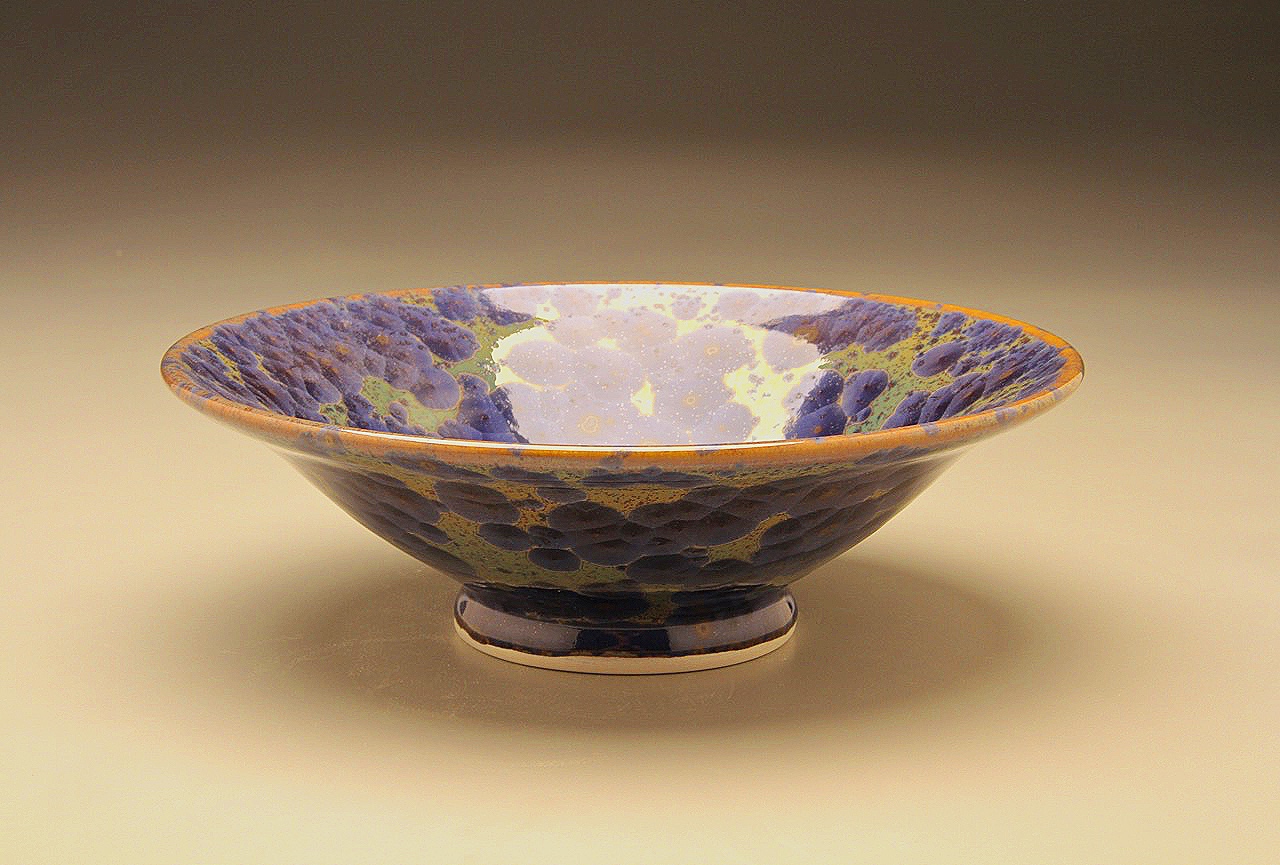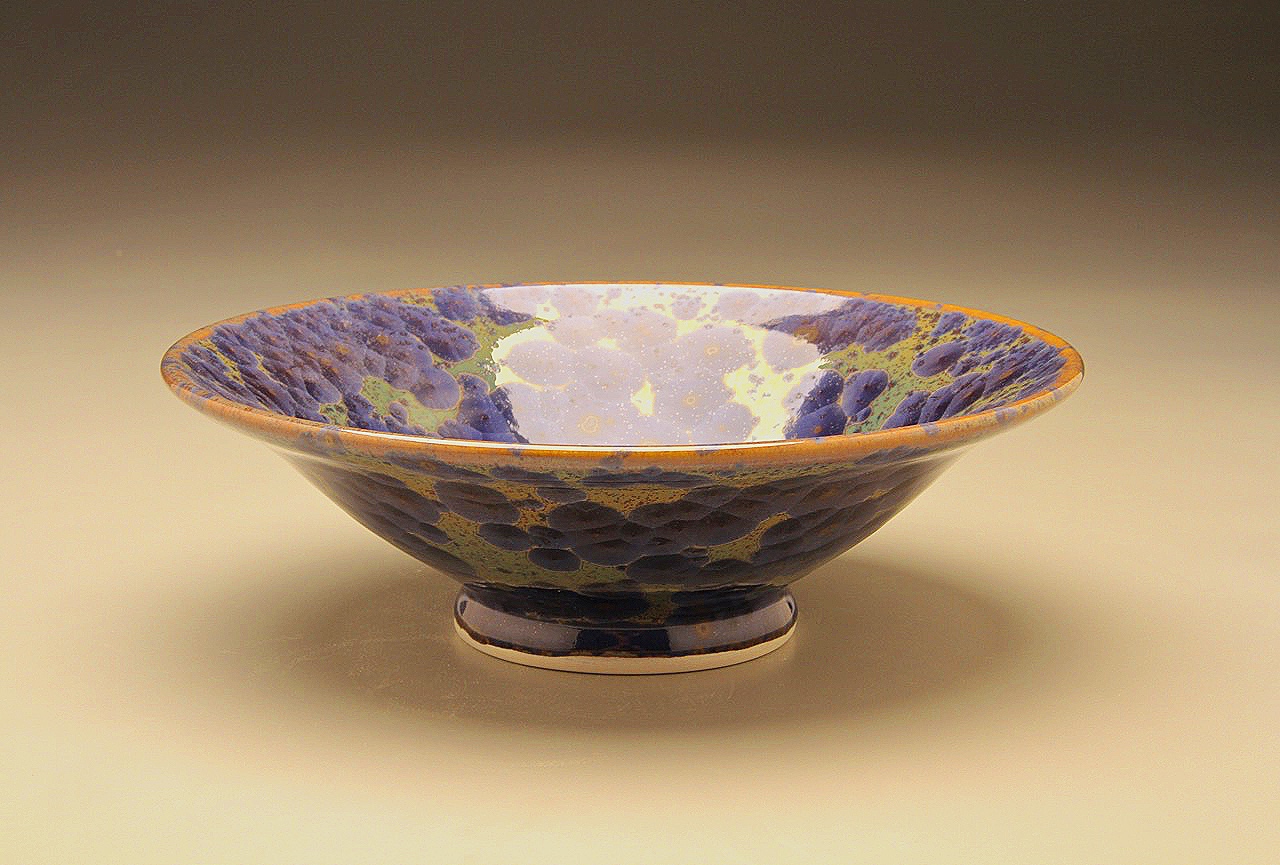 Trumpet Flair Bowl in Blue Lichen Microcrystalline 8.5"dia
The Trumpet Flair Bowl reveals many of the great qualities of this glaze surface on a medium profile bowl. Excellent for a spring flower arrangement or can be displayed in an acrylic stand or hung with cable. Fully functional, as well.
The Blue Lichen Microcrystalline glaze is a new endeavor to form micro-crystals using cobalt, copper and iron pigments. These micro-crystals are created within the glaze along the surface of the vase during the cooling process of a kiln firing. Due to the unique chemical properties during micro-crystal formation, no two crystals are alike. This glaze lends itself to creating completely individualized pieces.
Resembling lichen growing along the surface of sandstone or the trunk of a tree, this Blue Lichen Trumpet Flair Bowl is sure to become a favored piece in the home or treasured as a gift. Measuring 8.5"l x 8.5"w x 2.5"h. Please note: What appears to be white spots on the surface are reflections from photo lighting.
Ben Owen Pottery developed the Micro-Crystal Glaze series over several years, manipulating materials with the potential to create unique surfaces and patterns that can be seen in nature. Some outcomes resemble lichen on stone or mold growth on wood. Other Micro-Crystal Glazes render scenes similar to blue jellyfish floating in still blue waters, a view of a collection of cells through a microscope, or the majestic nebular formations telescopic images portray. To achieve this rare find, the kiln temperature is meticulously controlled as it rises AND as it falls, to encourage micro-crystal growth at specific temperatures and render this stunning final product. The glaze is applied by carefully airbrushing multiple layers of complementary glazes. The presence of titanium- and zinc-rich ingredients promotes crystal development, while various pigments tint the crystals. We hope you enjoy this one-of-a-kind glaze!
Only 1 available