Bottle in Stardust Blue 10"h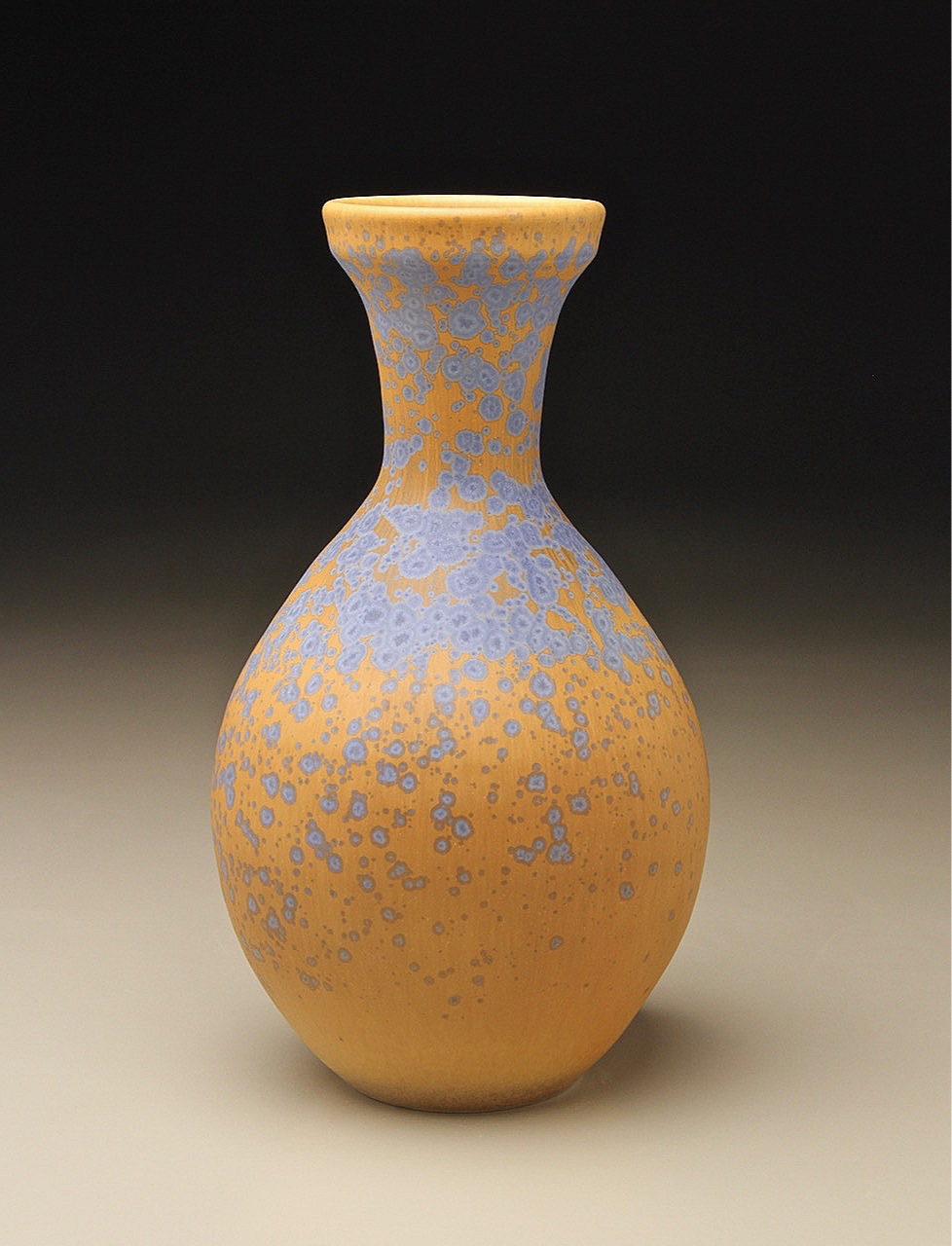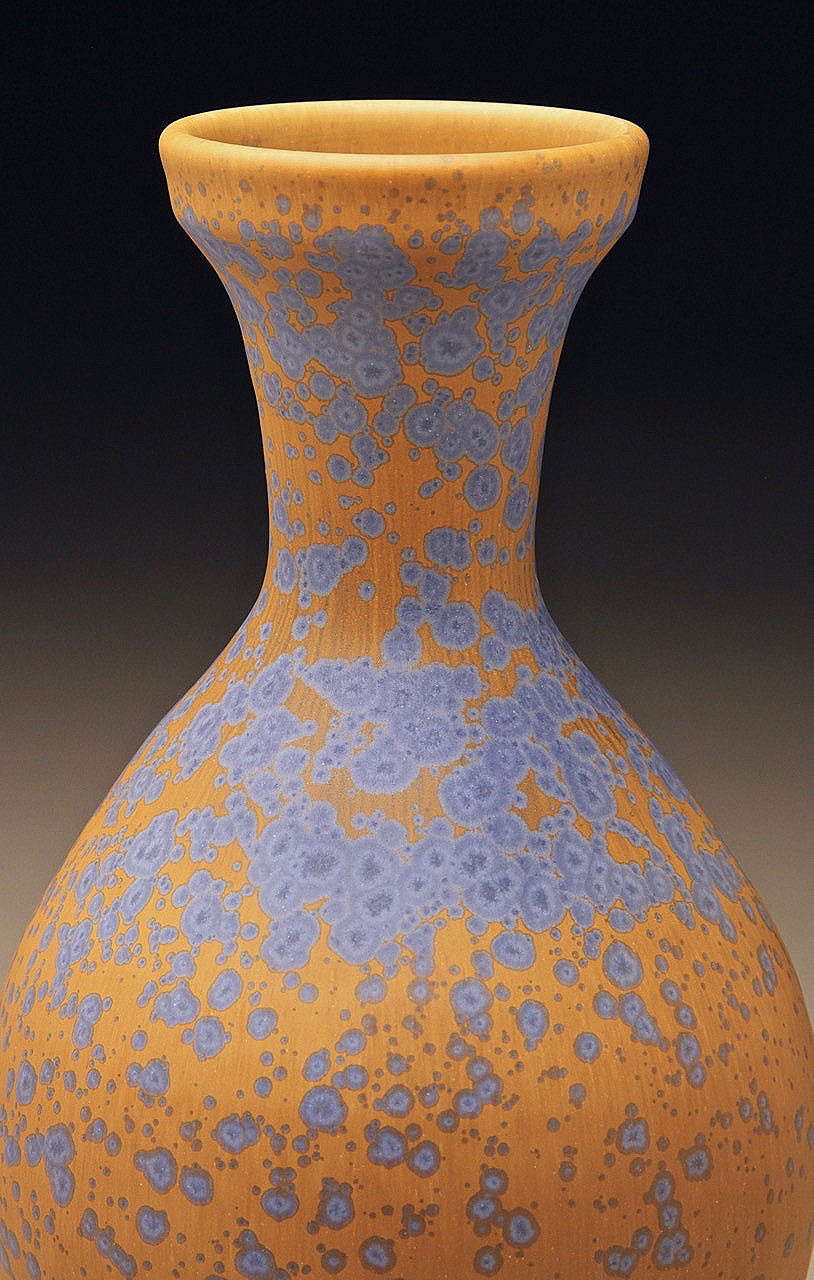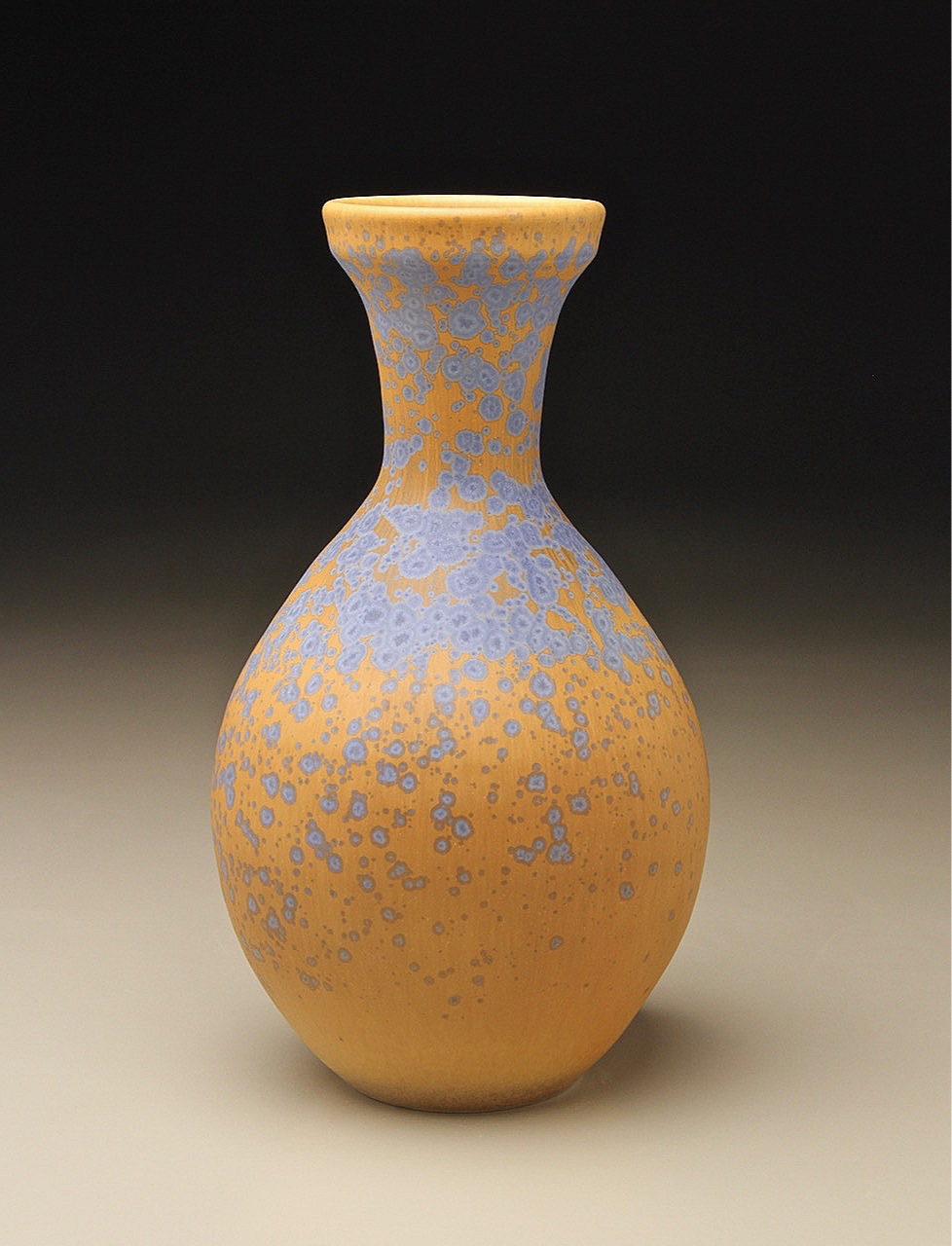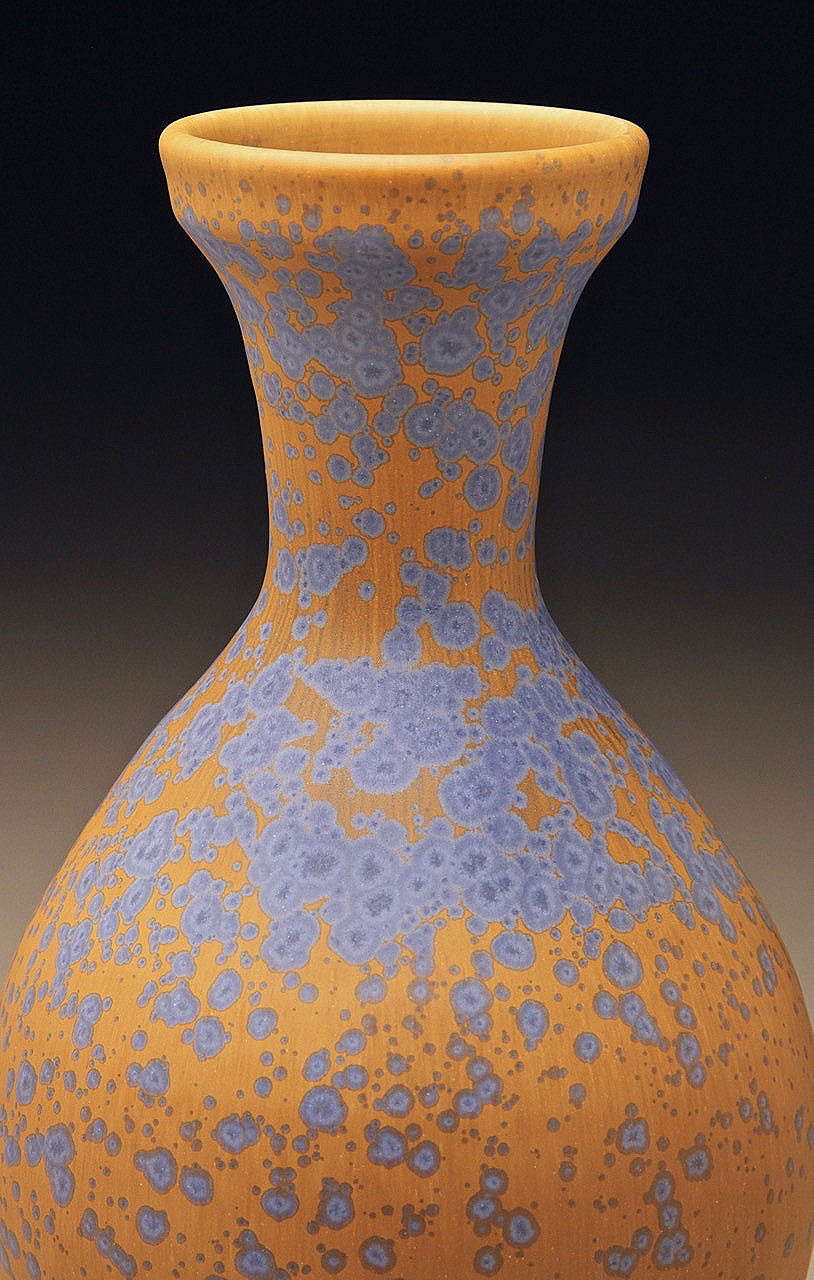 Bottle in Stardust Blue 10"h
Some new results from our recent kiln firing of the Stardust Blue matte microcrystalline glaze. A great balance of the soft blue micro-crystals over the earth toned background glaze. Simplicity in form is key to showcasing this miraculous glaze. Measuring 10"h x 6"w & 2.5" opening with 1.25" inside aperture.
Please note: What appears to be white spots on the surface are reflections from photo lighting.

The matte-crystal finish represents Ben's research and glaze accomplishment named after the amazing photographs beamed back to Earth of actual stardust from the Hubble Space Telescope. To achieve this rare find, the kiln temperature is meticulously controlled, as it rises AND as it falls, to encourage crystal growth and render this stunning final product.
All pieces are hand-signed by Ben Owen III with year made.
Only 1 available